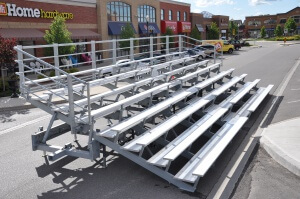 Thanks to the wonderfully generous grants by Farm Credit Canada and Middlesex Mutual Insurance Co. the Thorndale Agricultural Society was able to purchase a set of Fold & Go Bleachers.
These bleachers are available on loan to other Ontario Association of Agricultural Societies members.
To check availability of the bleachers or to book them for your event please email Brenda Tipping or call 226-448-5800.