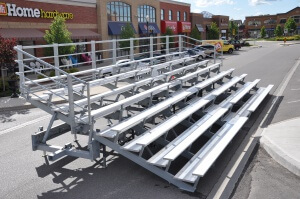 Thanks to the generous grants by Farm Credit Canada and Middlesex Mutual Insurance Co. the Thorndale Agricultural Society was able to purchase a set of Fold & Go Bleachers.
These bleachers are available on loan to Ontario Association of Agricultural Societies members.
To check availability or to book please email Brenda Tipping or call 226-448-5800.